Below are all the student teams that are presenting at COMX 2019. Click on a team to find out more.
Under the Bus is a unique party game that connects several android devices to a central PC, allowing users to play mini-games that utilise the gyroscope, camera and touch-screen. Up to six devices (players) can connect to the server PC. The PC will show the main game, while the android devices act as controllers. There is a central hub in which players will be able to choose the next mini-game to play (faced with 6 choices randomly chosen from the mini-game list), which can include 1vWorld, 3v3 and PvP. Players can customise their characters here, based on attire won from playing the game.
CodeX is working to create an AR app that aims to be used by young teenagers to gather information/history knowledge from popular tourist destinations. The app will allow users to scan a booklet with their phones to bring up 3D models of chosen monuments (such as the Eiffel Tower, Christ the Redeemer and the London Eye). A voiceover will also be available for users who might not want/be able to read. The app will be educational and will fit the mass audience of teenagers who find reading normal informative pamphlets too boring and not captivating enough. This will allow the audience to learn key historical and cultural facts from all around the world without getting bored.
The Hotel is a VR Room Escape game set inside an abandoned hotel that has been converted in to a playground for a deranged stalker. You must solve puzzles on each floor of the hotel to progress through the game and earn your survival; each floor is harder than the last and your time is running out, will you make it in time?
The research team have been working on a variety of AR, VR, and MR projects this year. This has culminated in a mobile and Microsoft HoloLens application specifically for events, such as ComX and the Gloucestershire Business show. In addition to this, the team has also worked on projects aimed at introducing children to the world of VR, in the form of a carnival experience and a simple escape room challenge.
Bookd: a cloud-based web application developed for restauranteurs to assist in reservation and table management; automate table allocation during service using adaptive decision-making; and provide analytical tools with which to aid management decisions. With a primary focus on usability, Bookd aims to revolutionise the way restaurants are managed without the need for a large budget or extensive training.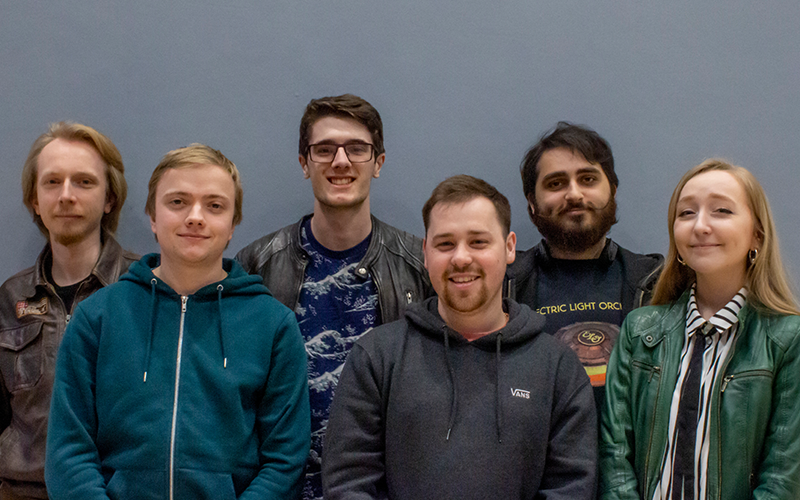 Our game is Spies vs Mercs in an isometric view. The game involves the spies stealthing around the map avoiding the merc who is trying to stop the spies from gathering data from 2 of the 3 capture points. Once the data has been retrieved the spies must also exit the building.
Feretrum is a open-world 3D puzzle game with strong story elements. The player takes control of a spaceman who has woken up on a planet with no recollection of him being there. The player has to explore the map by completing puzzles and when one is completed, the character gains a memory from that specific area.
Our team is creating a online multiplayer co-op escape room style experience. That uses team work and puzzle solving to complete tasks to escape a haunted hotel.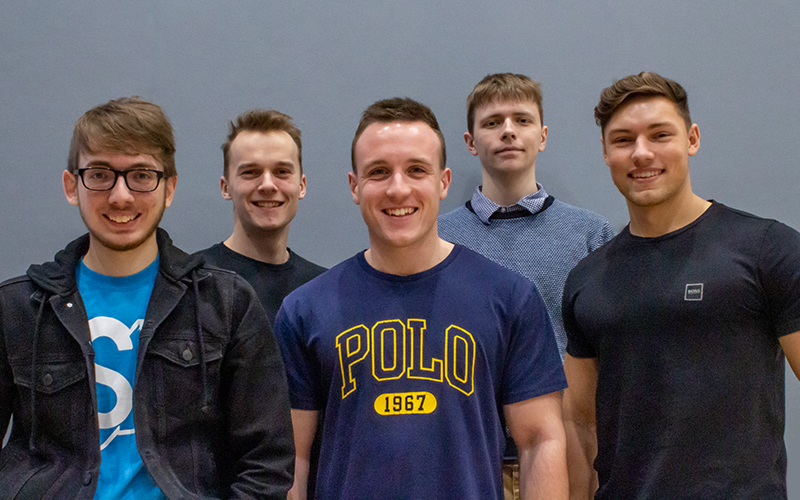 The Game is a stealth game with a cartoon style and unique character traits. It uses a top down 2.5d view with a curved difficulty progression to entice the player. The game features a timer, high score table, fart mechanic and coin collection for unlockable characters.
UOG – Space is an up and coming social media platform for students and staff at the University of Gloucestershire. The UOG – Space social media platform will be a web app designed to work on Mac, PC, iOS and Android. Created using HTML, CSS, JQuery, PHP and MySQL.
Each user will have a personal profile and ability to post text, images and video, to create and join groups and to have friends with messaging functionalities. The groups will always be open, request to join but no secret or closed groups, the groups will be available for courses, modules, sports clubs and societies.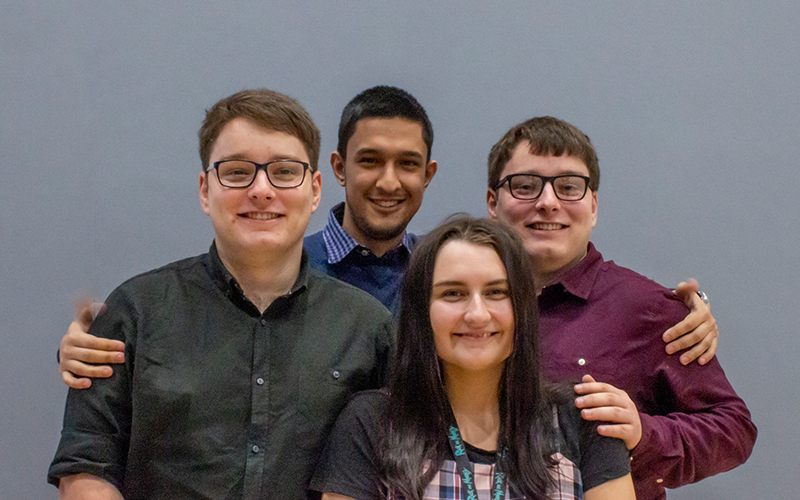 Team Manipulus are creating a local multiplayer-oriented party game called Scheduled Fun. Scheduled Fun consists of a wide variety of fun and challenging minigames to keep players entertained for hours. Inspired by Nintendo's Mario Party, Scheduled Fun takes on a bright, energetic and colourful art style. This combination of art style and minigame variety makes Scheduled Fun an entertaining experience for all.
Unity's Data-oriented tech stack (DOTS) is new technology which provides massive performance gains using multithreading and a performant compiler.
We will be using this technology to create a game that can handle a large quantity of entities and processes while ensuring the game is enjoyable and well developed.
First Person Shooter set as a 3v3, capture the point scenario. Teams need to capture a point in order to progress to the next point. There are 3 points within the map, one is within the centre of the map and the other two are nearby either team's base. Once a team captures the centre point the next point will activate on the opponents side. The team will then need to capture that point in order to win the game. If the opposition manage to capture the point, then it will reset the progress. Secure both points in order to win.
A 2D precision platforming game inspired by University life.
We are making a co-op party mayhem game based on having fun by messing with you friends. It will have a obstacle course type mode and the level themes are based on different festivals.
We are making a "Rage" themed game where you play as Robin Hood. You have just been caught stealing money from the rich and are now being chased by an angry mob of people. To survive you must duck and dodge and jump over obstacles that may be in your way. Robin has the ability to use his bow to shoot targets that are passing by as he's running away, shoot these targets to potentially gain additional arrows, power ups to allow you to double jump or the chance of a negative power up that speeds the game up rapidly for a duration of time. Each power up can only be used once so make the most of it to reach the end of the level.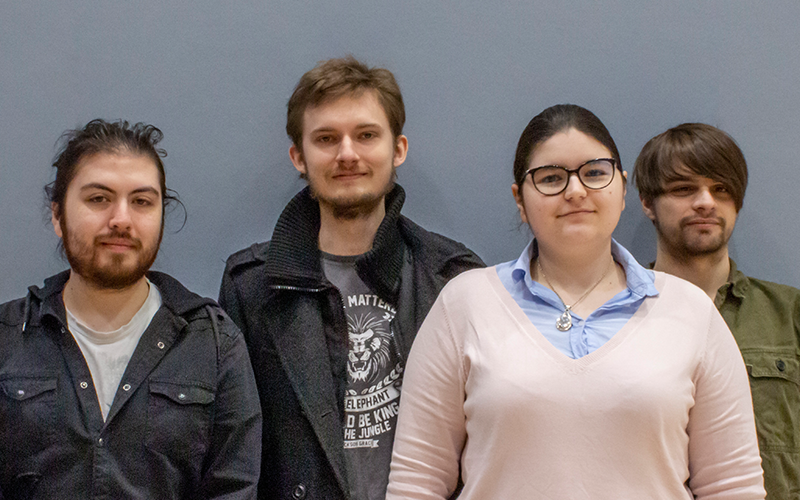 Princess Rainbow is a 2.5D Metroidvania with a focus on platforming, exploration and environmental puzzles. It explores the quest of a princess, trying to reclaim her crown and kingdom from an evil wizard.